Product development services in New York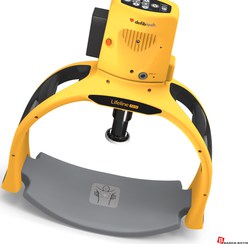 Baren-Boym: Leading Product Design Firm in New York
Baren-Boym: Leading Product Design Firm in New York
Baren-Boym is one of the worthy representatives of product design firms in New York. Rapidly gaining leading positions among the best brand innovation and business companies, we assure our customers business growth and development. With years of prosperous experience in digital design and product development, we can guarantee profitable long-term and high-growth partnership for the companies, venture capitalists and venture partners, who want to develop their products and services.
The new informational era is mainly characterizes by digital innovations fast development and appearance of new services and products. Our company provides one of the best product development services in New York. With the full understanding of the rapid development of the latest technologies, we assure every our product and service meets the realities of the new digital era.
We Provide Companies with Innovative Design and Engineering in NYC
As one of the progressive design engineering company New York, we helped plentiful companies and brands to develop successfully their products and services. We are the company with years of successful experience in product development and digital design. With the key purpose to develop our customers' products, we use the latest solutions in contract design engineering, theup-to-the-minute methods of modeling and prototyping and a top-notch design trend analysis. The challenged we always set ourselves are the greatest ones.
Product Design NYC: Meet Baren-Boym in New York
Numerous leading companies worldwide have already implemented our innovations and design solutions in their products and services. We do not simply build strategies, create designs or implement the latest technologies in order to provide the best product development; we always seek to reach the major goals of our customers. The range of tasks we perform is quite massive, including design and development of products and services, creation of new businesses and implementation of the latest innovations. We are not only designing things, we make them real!
When it comes to product design firms, New York has a lot to offer to individuals and companies looking for high quality product design services. Whether you already have the picture of your new product in mind, or everything you have is an idea about a product that will change lives or revolutionize an industry, we are here to assist you. As a leading product development company, New York, Baren-Boym has extensive experience in every branch of product design, which gives us considerable advantage over other design firms and the ability to offer top-notch product design services to our customers.