Product development in Massachusetts
Successful Product Development: New Realities of Digital Technologies Era
If the company wants to stay on the chief positions in product development services in Massachusetts, this company must develop constantly. Among numerous companies that offer design and engineering in Massachusetts, Baren-Boym always stays on the leading positions. Our team is well aware of the new realities of digital technologies development; therefore, all digital innovations presented on the current market allow us to provide our customers with products and services that have a bunch of highly demanded and useful functions.
Boston Product Design Innovations
With a fast development of information systems and technologies, new possibilities arise almost every day! Numerous digital innovations, new services and products in the biggest way characterize the development of modern marketing. Correct and memorable design is a crucial feature of every product development campaign. With the speed development of the latest technologies, every product development company Massachusetts must develop constantly in order to keep its top positions.
Innovative Design and Engineering: Fast Product Development
Using innovative design and engineering, we provide our customers with products and services with many useful and highly demanded features, which allow getting the best results of product development campaign. We are the firm that offers the best solutions in contract design engineering in Massachusetts, together with atop-notch design trend analysis and thenewest ways and means of prototyping and modeling.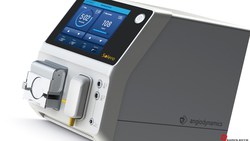 Innovative product development service in Massachusetts
Meet Baren-Boym: Engineering Companies in Massachusetts
Baren-Boym is a leading brand innovation and business company with years of prosperous experience in digital design and product development. We aim to long-term and high-growth partnership with companies, venture partners and investors who want their products to reach its real boost. We perform a wide range of tasks, including development and design of products, together with creation of new businesses, brands and innovations. We are not only designing things, we make them real!