Think tech. Think people. Think a better world.
Baren-Boym is the flagship industrial design firm in New York with the affiliate delivering industrial design services in Massachusetts. This long-standingindustrial design company has theoutstandinghistory of fulfilling operation reaching back as far as 1997, through which it delivered solutions in the areas of industrial design, medical equipment and supplies, living space accessories, software development, process mapping and optimization and other important sectors of human existence.
We as the united team of management, designers, engineers and technical experts engage all our intellectual capacities and working facilities  located in New York and Massachusetts in every single project we work on, and this professional devotion pays back in shape of unique design services  that improve life of millions of consumers and meet customers' expectations of balanced cost and profit correlation. Our innovation drive and skills resulted in the company being distinguished with numerous prestigious awards including, among others, ones from Solid Works, Certified Gold Product and Medical Design Excellence Awards (Winner of 2004).
Industrial designer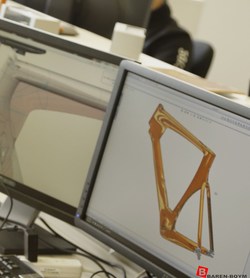 Baren-boym – industrial design company
The names on the team list of Baren-Boym speak for themselves: the company founder and current President, Michael Barenboym, who is an experienced  industrial designer himself, has both Bachelor's and Masters' degrees in Mechanical Engineering from the Moscow Institute of Technology (the educational equivalent of the Massachusetts Institute of Technology). Isaac Ostrovsky has been working on design of disposable medical units for over 20 years and now he is Director of Engineering. Jason Koshnitsky and Alan Sliski who have been designing innovative disposable medical device design for about 20 years now occupy positions of Business Development Officer and Director of Engineering, correspondingly.
The company has been designing objects, tools and processes for better life and better environment in New York, Massachusetts and many other locations around the world long enough to capture the essence of truly perfect design and to know the necessity tointegrate the customer's vision and values into developed products. Our multi-skilled team smoothly runs and manages the whole designing process from concept development to engineering of the final design version and industrialization of the approved and tested prototype. Along the way we employ the widest range of designing practices and tools from hand sketching to sophisticated computer-aided design to CAD models and 3D prototyping.  It allows for easy conceptualization of customers ideas right on the spot and leads to smooth preparation of finished design images for mass production.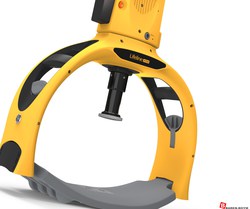 Industrial Design Medical Device
We maintain this uninterrupted chain of cooperation through the whole designing process at our facilities in New York as well as in Massachusettsbecause we believe that the operating teams should share the common vision and pursue common goals through all stages of project development. This orchestration of efforts and work is an ultimate condition for creating the product design that will clearly articulate the company's core values and will appeal to customers, thus making the competing products simply irrelevant.