Medical device development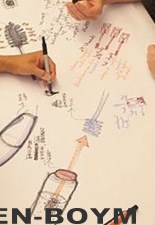 medical device product development
A truly excellent design is not only about aspect of aesthetics; it is primarily about ergonomics, convenience and sometimes even life saving. It is all the more true when it comes to medical device design. Increasing sophistication of technologies, numerous scientific breakthroughs, human factor for devices intended for use by older patients and many more challenges make medical device development in New York a complicated yet very rewarding task. Our company, Baren-Boym, is proud to be the leader in the area of design of medical tools and equipment for almost 20 years, and its key positions are occupied and managed by people whose extensive skills and experience in the mentioned field are recognized and valued all around the world.
The main goal of medical device product development is to make human life more comfortable even under condition of permanent or temporary medical supervision or therapy, and to provide medical workers with tools that will save precious minutes and eliminate unnecessary moves in operating rooms when every second matters. We make it our priority to adhere to this requirement of functionality and utmost user-friendliness while developing any kind of medical equipment, be it disposable tools and supplies, electronic devices, emergency help units, software or other items of medical purpose. Our products design portfolio includes devices and software currently used in medical practice or being introduced into it.

Baren-boym – medical device design company
We have devised and attuned close to perfection the complete process of development of medical tools and devices, starting with exploring the empty niche needed to be filled to conceptualization of ideas and up to engineering and development of prototype ready to be put into production. The list of our services includes, but not being limited to, matching the product description to the most appropriate design specifications, creating a general concept, developing a particular device/process, prototyping, biocompatibility check, V/V tests, internal quality control, validation and regulatory compliance support prior to start of mass production.
Through the whole designing process we keep close contacts with customers who are authorized to review materials at any stage of the project and voice their concerns or comments that will be incorporated into the final design version.
We are proud to have turned contract medical device design into the art and the challenge, which was distinguished by prestigious international awards. Yet the greatest prize for us is being helpful and making a world a bit better.
Medical Device Design
The process of medical device design consists of a number of stages, where each stage is equally important for a satisfying end result. The first step in medical device product development is conceptualizing the device, which includes deciding on the device's properties and future uses. Next medical device designers move on to the most vital stage – the design itself. The importance of thorough medical device design cannot be overrated: only an impeccably designed medical device will consistently and effectively perform its functions while being absolutely safe to use by patients and medical professionals.
The medical device development process has an aspect that is inseparable from the design itself – the design control. Regular design control on every stage of the medical product development helps the design company eliminate the risk of producing a low-quality product that is either useless or even dangerous to operate, study the customers' preferences, find out how the product compares to what competitors have to offer, and build the most consistent and efficient medical design process.