Medical device design in New York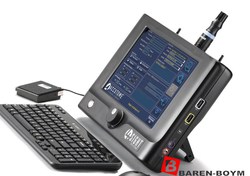 Best Medical Device Design in New York
Winning recognition and gaining success in New York is a challenge in itself; winning recognition while providing services of medical device design in New York is a challenge multiplied by hundreds. This city has long attracted talented innovators and engineers of all trades and today it throbs with newly generated ideas and strong competition in the medical field. Hence our long-term success and record of highly praised design projects carried out in New York as well as performed for customers from around the world is even more precious and significant. We are proud to report of our 20-year-long fulfilling experience in the area of medical devices development and of clearing the high bars set by leading medical companies and hospitals of the USA that opted for our services and appreciated the excellence of the delivered product.
We are able to promise and deliver medical device development in New York of such outstanding quality for several reasons. One reason is our team that comprises both skilled and experienced engineers in fields of mechanics, electronics and software and young innovators who can capture the requirements of the moment and implement it in a human-centered product that will appeal to potential users. The senior officers of our company are also skilled in design and engineering, so from the very start the company was set on the right track to meet expectations and provide services actually sought by customers.
The second reason is the perfectly tuned process of design starting with an overall concept and ending with the tested prototype and prerequisites necessary for mass manufacturing of the product. We will steer the process with attention to customer's intentions and commercial capacities so that the final products was optimized for the particular segment of the market and balanced effectively costs and profits.
The third reason is related to abovementioned ones: the highly professional team and carefully mapped designing process allow us to develop medical products of various nature, including drugs administration devices, disposable and reusable instruments, laboratory equipment, implants, diagnostic components, dental treatment, PoC and home environment medical equipment and many more. Thus we are ready to accept any challenge that may arise in the process of performing contract "medical device design in New York and Massachusetts and to complete it with excellence and attention to goals and mission of the customer. Our portfolio is our best advertisement that testifies about the capacity and wide opportunities that our services offer.